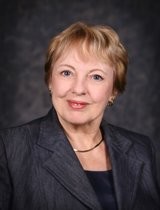 Margery Mattox, MBA, is a Certified Financial Planner(r) and consultant to individuals and small business owners. Ms. Mattox is President and owner of the firm, FINANCIAL AFFAIRS MANAGEMENT (FAM).

FAM's fee based financial planning and management services are contracted on a project, time specific or yearly renewable retainer. Hourly fees are available on short-term consultations.

The office is located in Mariemont, OH 45227.

Phone (513) 651-3765.
Margery Mattox, MBA, CFP(r) is licensed to sell insurance products in the following states: Florida, Kentucky, Ohio.


Our services do not include and are independent of those of a tax return preparer, CPA, attorney, stockbroker or securities investment adviser.

This is not an offer to sell in any state or jurisdication other than those in which our credentials are recognized.