The financial planning process is a dynamic interaction of people and events!
Just as the flow of the seasons overlap, there are patterns to the life-cycle that coincide with the accumulation and distribution of personal and financial assets -- and liabilities.

Begin the financial planning life-cycle at the base of the logo and work your way clock-wise. Let's look at the progression of the life and wealth cycles: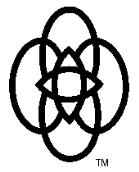 "SPRING" into action in your 20 - 30's.
This is the time to put the formal schooling to use, the job search is successful, perhaps a home, spouse and children -- all make up your family formation. How are you doing with your FINANCIAL FOUNDATION? Consider savings and emergency funds, life insurance, property & casualty insurance, health insurance.

job security, Pension and Benefits plan participation, tax planning for two income household

personal disability insurance, Individual Retirement Accounts for each spouse

personal financial planner, education accounts, brokerage accounts, will for each spouse and perhaps trust(s).
SUMMER is hot and your career path is sizzling from ages 30-55!
Maturity brings its own set of challenges. Cultivate family relationships and close friends, people in the workplace and those that socially impact success for personal growth and ASSET ACCUMULATION.


accumulate the items overlooked or postponed due to lack of funds.

Look for techniques and strategies that contribute to the best use of your Assets: for tax and alternative financial planning purposes.

Reaffirm or reconsider your goals.




FALL is the changing of green to golden--ages 55-70.
The times for adjustment and to affirm personal interests and portfolio goals. Opportunities for growth and appreciation are a subtle challenge with income accumulation and preservation of assets coming into focus.


retirement planning of lifestyle and resources

financial programs for flexibility in the distribution phase of financial planning

review legal documents, begin consolidating accounts,

consider tax strategies with insurance, annuities, gifts, charitable giving, and long-term care insurance

.

WINTER brings holiday sharing and the gathering of friends and family.
Time to enjoy the fruits of your labor. Your time, talent and interests may not be for financial matters. The ultimate issue is MONEY MANAGEMENT.

assign the task of implementation and monitoring of planning recommendations (wealth, estate, comfort and care)

independent financial programs, asset diversification and investments

the asset organizing, coordinating and distribution phase of the Financial Planning Life Cycle

Your goals and concerns are unique to you and at any time in your life. The above is a guide for taking certain actions that coincide with general personal and economic events (taxes, interest rates, etc.). Circumstances and strategies are subject to change and the Financial Planning Life Cycle(tm) is not a specific recommendation. We do not prepare tax returns, provide legal assistance or offer stockbroker or securities advice. Consult a product or service specialist for your particular situation

Copyright pending. duplication in form or substance by any device requires perrmission. Contact FINANCIAL AFFAIRS MANAGEMENT at location point. Personal perspective on Topic du jour.